As the medical community evolves, so does the technology within it. If you need help getting your medical inventions out there, contact Lloyd Marks. I have a vast range of experience as an engineer, physician, and entrepreneur and I am passionate about getting new medical technology on the market so that it can help as many patients as possible.
Protecting Your Intellectual Property
With 22 medical device patents and two more pending, I have experience navigating the ins and outs of this industry. I am not a patent attorney, but I can help you determine whether there is a market for your medical invention and can help you choose a patent attorney. My priority is helping others, so you can count on me for honest and reliable advice.
If you need help protecting your intellectual property, reach out to me today. I am happy to help you through the process, including writing invention disclosures and preparing presentations for potential investors.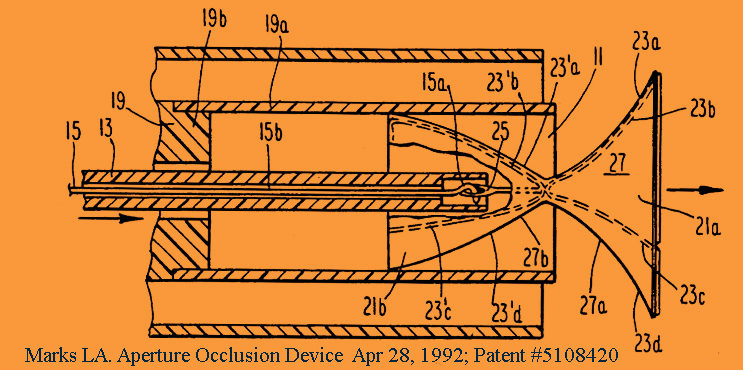 Consulting Services for Medical Inventors
I conduct a literature and patent search and point out the differences and similarities of my findings with your invention. Based upon my research you can decide if you want to pay for an attorney to provide you with a patent ability opinion. I have called a number of patent law firms and they have given me estimates of $2500 - $7500 to do this. You may have a patentable invention yet it may infringe on a prior patent. Thus you may want an attorney to provide you with an infringement opinion. Alternatively, you can skip these steps and have your attorney just go ahead and file a provisional or utility patent. Also, you can file a patent yourself without paying for an attorney. Alternatively, you may decide not to apply for a patent but to keep your intellectual property as a trade secret. When you apply for a non-provisional patent your application will be published and your invention will be revealed to the public. If you then do not get a patent, your work will no longer be secret. These are important decisions 
I can help you determine who owns the invention.
I can help you determine if there is a market for your invention and how big that market is.
I can assess the competition.
I can help you figure out how to prototype your invention.
As a medical device inventor, I may be able to help you improve your invention.
I can help you design clinical trials.
I can help you choose a patent attorney and help you figure out how to work with him/her and to minimize your expenses.
I can guide you in how to negotiate a favorable royalty or sale agreement. I have a lot of experience with this. A bad royalty agreement can have devastating consequences.
I can help you figure out how to start your own business to exploit your invention. I have my own startup MGI Medical.
I can help you write a business plan and make financial projections.
Give me a call. The initial consultation will be free.
Schedule A Free Consultation
Let me know how I can help with your ideas. Get in touch with me to schedule a consultation.