Medical Technology Investors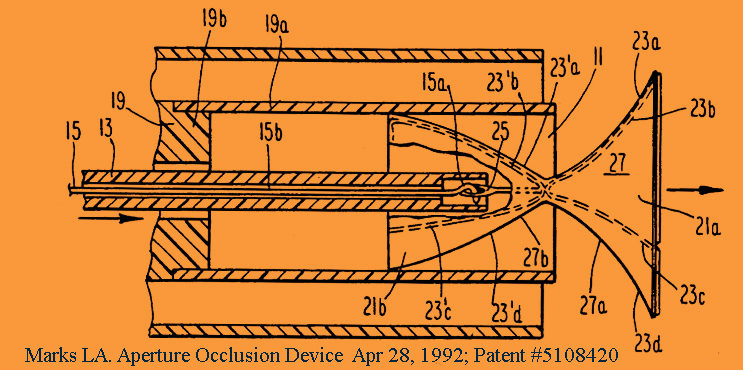 Medical Technology Investment Consulting
New medical technology inventions need investors to back them. But how do investors know what will bring back high returns?
If you want to spend your investing money wisely, you need to consult someone who has experience in medicine, engineering, being a successful medical device inventor,  business (MBA) , obtaining patents, licensing patents, selling patents, entrepreneurship, startups advising university technology transfer offices, and teaching. You can see my credentials at www.lloydmarks.com/. I can assist in determining if an invention is a "solution looking for a problem," or if it has commercial potential.
Contact Medical Invention Consulting about medical tech investment consulting services to see how I can coach you on your investment choices.
Experienced Inventor
At Medical Invention Consulting, I bring the experience of an engineer, a physician, a businessperson, and an entrepreneur all rolled into one.
I trained in electrical engineering at MIT, pediatric cardiology at Johns Hopkins and received my Master's degree in Business Administration (MBA) from the Haslam School of Business at the University of Tennessee.
With this wide background, I have knowledge you can benefit from to more accurately discern which current inventions have potential and which will fail commercially.
I also hold 22 medical device patents, 4 non-medical patents and have 5 pending. If you want to rely on an experienced inventor's knowledge, hiring me as your medical tech investment consultant is something to seriously consider. I have a lifetime of not just having some major successes, but I have also made "every mistake in the book" so I can help my clients avoid them. For example, you probably don't know that an exclusive world-wide license is taxed as a capital gains whereas in a non-exclusive license, royalties are taxed as regular income. It made a $2M dollar difference in my favor when I found it out and had it corrected. Also, an invention may be a good one but sometimes the "form factor" must be changed to make it accepted and commercially viable.
Committed to You
With  wealth resulting from patent royalties ( I have established a foundation which supports, among other entities, a program at Rutgers University in which biomedical engineering design students invent devices to help disabled people "Operation Challenge."),  I am in a somewhat unique position of not being in this consulting business to make a big profit. My main goal is to help the process of seeing new medical technologies make it to the marketplace. It is sort of a "life mission" of mine.
Most Wall Street analysts are 20 -somethings who have an MBA and specialize in financing or marketing. Although I have an MBA and specialized in finance, my real value is that I bring a lifetime of experience and commitment to this effort.
I will talk to you for 1 hour for free. If your IP is not yet adequately protected. We will sign a mutual non-disclosure statement before proceeding. YI can almost guarantee that you'll learn at least something of value during the free consultation.
No matter what medical technology investment consulting services you need, contact Medical Invention Consulting.
Consulting Services for Investors in Medical Technology
My services include:
Determining the quality of the technology.
Determining the need for the technology.
Determining the market size for the technology.
Assessing the quality of the intellectual property.
Assessing the quality of the clinical trials and if their results have been portrayed accurately.
Assessing the direct and indirect competition.
Reviewing the business plan.
Reviewing the past and projected financials.
I do not claim to be an expert healthcare business analyst. However, I have written a business plan and proforma for my own startup, MGI Medical, and, while in business school, did an analysis comparing two medical device companies, St. Jude Medical and Edwards Lifesciences. You can see samples of my work below.
Schedule A Free Consultation
Let me know how I can help with your ideas. Get in touch with me to schedule a consultation.